Click on The BBB Logo To See Our Rating!

Thank you For Visiting K and K Asphalt.net

Thank you for visiting our new Internet site. As an up-to-date business, we want to give you the opportunity to stay in touch with our company and our products. We can provide you with information to contact our office at 360-438-6292 for your grading, crushed rock and hot mix asphalt requests. The emphasis of our site is to show you that we do quality work at reasonable prices!

We are looking forward to hearing from you to give you your free estimate.

If you are not familiar with our company and your first contact with us is online: We would be pleased to hear from you! Please let us know what your needs and questions are, we will be more than happy to help.

In brief, you should know the following about us: our company was established in 1988 and had been responsible for providing outstanding workmanship ever since. Our specialty is in the area of crushed rock, grading, residential driveways, sports courts, private lanes and commercial areas as well. Our regular customers particularly value our excellent reputation of quality work. Our business is located at 13135 old HWY 99 S,E,TENINO,WA,98589.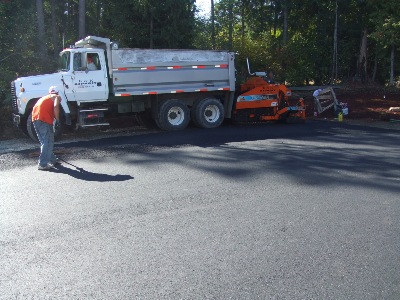 CONTACT US

Mailing Address

2103 Harrison Ave NW #2171

Olympia, WA 98502

Physical Address

13135 OLD HWY 99 S,E,

TENINO,WA,98589

EMAIL ADDRESS

PHONE NUMBERS

Office: 360-438-6292

Fax: 360-539-5299